Find your nearest YMCA Outside School Hours Care (OSHC) below:
About YMCA OSHC
Dropping off and picking up your children from school can be tricky when you are juggling work commitments, appointments and other things. YMCA Outside School Hours Care (OSHC) provides fun, stimulating and safe care for primary and secondary school children before and after school. At out of school hours care, children have the opportunity to participate in cooking, sport, music, art, dance and so much more.
YMCA Outside School Hours Care is offered in over 40 state and private schools in South East Queensland – and we are growing fast! We collaborate with schools and parents and citizens' associations (P&C) to run before and after school care on school grounds.
The Outside School Hours Care service is supported by YMCA Brisbane, a trusted not-for-profit organisation with more than 155 years of experience supporting families and children in Australia. We are proud to deliver quality care programs to help children grow in body, mind, and spirit.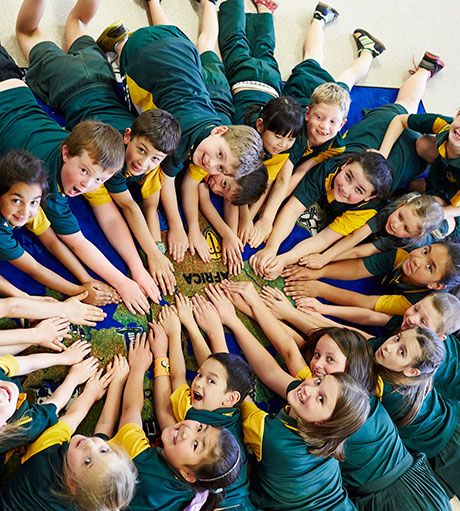 Our Out Of School Hours Care Services
Before and After School Care
YMCA before and after school care services are conveniently located on school grounds. We offer a diverse range of games and activities for your children to enjoy, a nutritious menu and a committed team of qualified and caring educators.
Vacation Care
Our unique programs during school holidays help children learn about their world and develop a sense of self, all while having fun-filled moments and unforgettable experiences. The Child Care Subsidy can be applied to all of our vacation care programs for eligible families.
Outside School Hours Care Programs & Activities
Our team of experienced OSHC educators develop creative, interesting and entertaining activities for each session of before school care and after school care. Students, parents and caregivers are provided the opportunity to have input into programing, menu's, incursions and excursions. With a mix of planned and free play activities, children have the opportunity to choose what appeals to them and also try new things. They are free to join in on group activities or do their own activities such as reading, talking with friends or just finding a quite place to relax.  We encourage children to take responsibility for their experiences at OSHC, and we work to create a sense of comfort, belonging and community.
Supervised activities include, but are not limited to:
Cooking
Drama
Arts and Craft
Music and Singing
STEM programing
Outdoor and Indoor Sports
Puzzles and Games
Reading and Homework
Small & Large Group Games
Homework Club
YMCA OSHC activities are aligned with YMCA's mission: to provide opportunities for children to grow in body, mind and spirit – underpinned by our values of honesty, caring, respect and responsibility. We blend this philosophy with the National Quality Framework educational principles to develop engaging activities for children in our care.
Have questions?
We'd love to chat about any OSHC questions you might have. Contact us by filling in this enquiry form.
YMCA OSHC 
School Partnership
Our OSHC program's success and popularity are made possible through collaborative partnerships with schools. YMCA works closely with your school to ensure the best outcomes for students, parents and the school community.