Address

Located inside Berrinba East State School
165 Bardon Road, Berrinba QLD 4117

Hours Of Operation

Before School Care: 6.30am - 8.30am
After School Care: 2:30pm - 6:00pm
Vacation Care: 6:30am - 6:00pm

Contact Details
Welcome to YMCA Berrinba East OSHC
YMCA Berrinba East OSHC is situated at Berrinba East Primary School. The YMCA of Brisbane commenced management of the Berrinba East service on January 23rd 2017.
Our service is located in the school hall, located directed next to the school carpark and tennis courts. Look out for the big YMCA sign.
Before School Care, After School Care & Vacation Care Fees
Please email This email address is being protected from spambots. You need JavaScript enabled to view it. for the latest fee schedule.
We strongly recommend you apply for the Child Care Subsidy (CCS) to determine whether you're eligible. Click here to learn more about the new Child Care Subsidy and how you can benefit from it.
Enquiry
We welcome any enquiries to help you understand our Outside School Hours Care service. Ask us any questions and our service staff will get back to you soon.
Enrol Now
All enrolments are managed through a system called My Family Lounge to manage all outside school hours care enrolments. We want to make sure your enrolment is as quick and smooth as possible, so please take a moment to read the enrolment guide before you begin.
Useful Information For Current Parents
Below are a few platforms to help parents manage your outside school hours care bookings and get connected with our daily activities.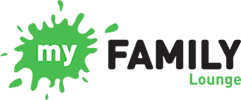 My Family Lounge

Family Handbook
This handbook is an informational resource that is intended to guide you through your child's outside school hours care and educational journey at YMCA Berrinba East OSHC. Download a copy of our handbook and feel free to ask us any questions you may have.

OSHC Facebook Page
Like and connect with us to stay updated with all the activities at YMCA Outside School Hours Care as well as chat to our friendly support team for any questions and enquiries.