At the YMCA OSHC, we understand that the strength of our ability to provide high-quality care is based on the collaborative working relationship we develop with schools, the parent community and the wider community.
Therefore, as an extension of your school, we combine our best practice & experience in Outside School Hours Care with your school and community's unique environment to develop tailored programs that are considered, engaging and fun.
As a true not-for-profit, we invest back into your OSHC and your community. We bring over 30 years of experience in OSHC and childcare. We are committed to providing the best quality care in the Outside School Hours Care industry.
Find out how we can take your OSHC to the next level.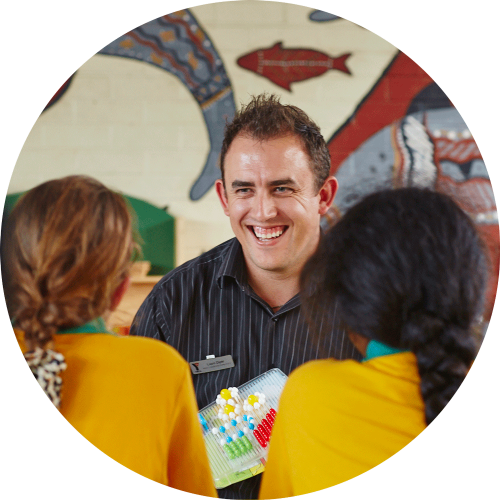 Why Partner With YMCA Outside School Hours Care
YMCA OSHC is an industry leader in the provision of Before School, After School and Vacation Care. We have expert teams in marketing, HR, accounts and finance, compliance, IT, child protection and safeguarding children.
Furthermore, our management team and our onsite coordinators and educators support your community with involvement in carnivals and fetes, athletics days, swimming carnivals, disco's, colour run's, mothers day and father's day stalls, and any other community initiatives.
Program plans and activities are aligned with the YMCA mission, to provide opportunities for all people to grow in body, mind and spirit. Our Vision is to make a positive difference by providing each and every child with the opportunity to be healthy, happy and connected. 
Drawn from years of experience in Outside School Hours Care, we add significant value to your school and community by developing personalised programs, taking into consideration:

Your Schools Community

Your Children's Needs & Interests

Cultural & Socio Economic Demographics

Disability & Additional Needs Requirement
Safeguarding Children
We take our responsibility for keeping children and young people safe very seriously. At the Y we believe in the power of inspired young people. For young people to be inspired, we know they need to feel safe and be safe. That is why the Y is independently reviewed by the Australian Childhood Foundation (ACF) to ensure our services are safe for all children and young people.

YMCA is massive part of our school community, both with our school individually and also through our P&Cs. They are very good at communication with our leadership team. The YMCA is a massive help with our fundraising throughout the P&Cs. They are involved in school events such as school fetes where they contribute resources and will run stalls. They also help out with our P&Cs in fundraisers such as our disco nights and be a great financial resource as well.
Want to know more how YMCA can 
partner with your school

? Contact us now.