YMCA Brisbane proudly offers child care that excites and inspires little minds. We know the magic power that creativity, play and a nurturing environment can have on your child's confidence and learning. Our passionate educators at our early learning centres can speak the language of wizards, princesses and mad scientists. We know kids – from newborns through to kids ready to make the jump to primary school.
With 40 years' experience in providing long day care services, we are committed to helping children grow in body, mind and spirit. Our early learning centres employ a play-based learning curriculum that teaches children about the world, about others and about themselves. But what we are most proud of is the role our passionate educators play in creating a familiar, safe and fun environment for children. We have your child's best interests at heart, and we love to see them grow!
Early Learning Centre Locations and Settings
We have two beautiful, spacious early learning centres near you based in Acacia Ridge and Sunshine Coast. All centres are easily accessible and close to public transport.
Our Sunshine Coast and Brisbane childcare centres offer large outdoor areas for kids to explore, play together and learn in nature. With inbuilt shaded playgrounds, sandpits, gardens, cubby houses and a variety of outside play equipment, our kids love spending time in the fresh air! When children aren't playing outside, they'll be in our bright, open and colourful indoor spaces. All of our centres have well-resourced indoor play areas with books, craft supplies, toys, learning materials and much more.
Built with lots of love, any YMCA early learning centre will become a home away from home for your child.
Long Day Care and Early Learning for Different Ages and Stages
YMCA educators are experts in early learning and care. Our childcare centres are available to children from birth to six years old. We provide age-specific care for children, and understand that every child is at a different stage of development. With a range of play-based activities on offer for different age groups, kids at the Y are given the opportunity to flourish throughout their early learning centre experience.
At YMCA Early Learning, playing time means connecting, interacting, exploring, discovering and building confidence, with access to:
A large outdoors environment
Well-resourced indoor play areas
A kindergarten program
Nutritious home-cooked food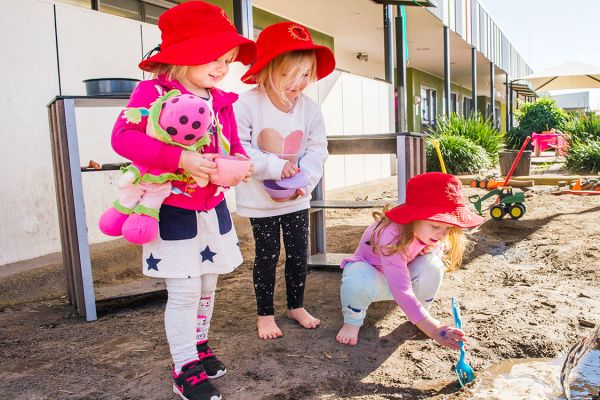 Flexible Childcare Sessions
We offer flexible long day care hours to suit each family's needs. Depending on each YMCA Early Learning Centre, you can choose from our 6-hour, 9-hour, 10-hour or full day sessions.
YMCA early learning centres in Brisbane and the Sunshine Coast open at 6:00am-6:30am depending on the location, giving you plenty of time to drop off the kids before work. Our doors stay open until 6:00pm-6:30pm depending on the centre, allowing you time to finish a full day's work.
YMCA Early Learning is an approved provider under National Quality Standards. We are also approved to offer eligible families the Government Child Care Subsidy.
Find out more about sessions at Acacia Ridge and the Sunshine Coast, or contact us for advice that's tailored to your needs.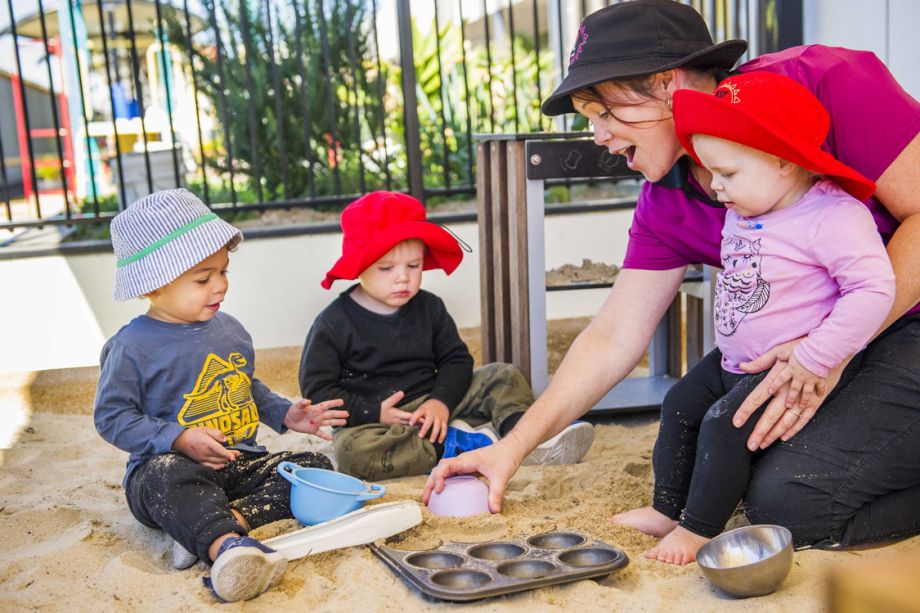 Need advice? Find your nearest location and contact our childcare support team. We will get back to you in 48 hours.
Child Care Centres In Brisbane & Sunshine Coast You Can Trust
Children are at the centre of everything we do. YMCA is committed to working with you to provide the ideal early learning environment for your child, both in the centre and at home.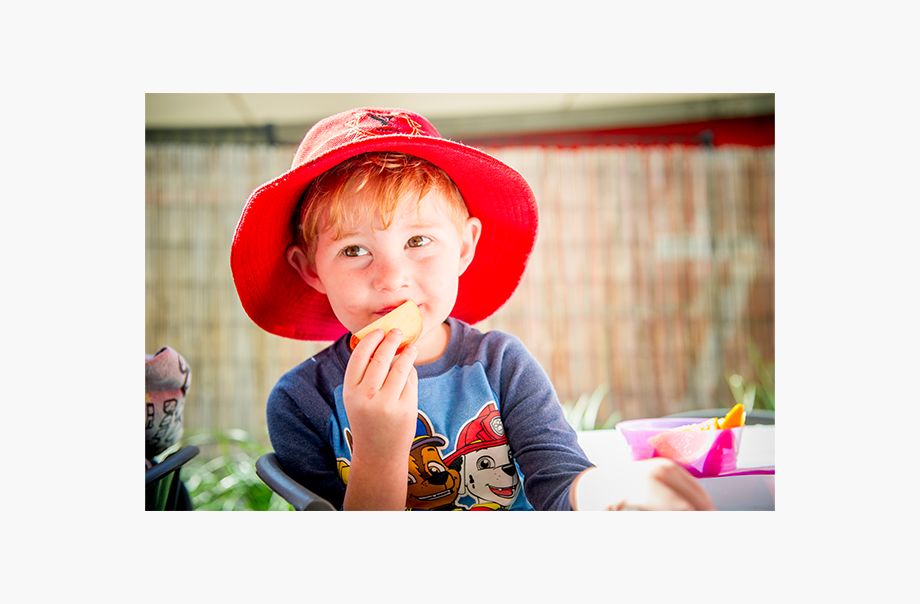 Long day care balanced meal plans crafted by experienced nutritionists
At YMCA Child Care, we have qualified cooks to provide nutritious meals at every early learning centre. We prepare food designed to help kids focus, stabilise their energy and improve their mood. We cater to dietary requirements, ensuring all kids are given the nutrition they need to grow. All of our quality menus are informed by the following resources:
Staying Healthy in Child Care

Smart Choices

Nutrition Australia

Get up and Grow - Healthy Eating and Physical Activity for Early Childhood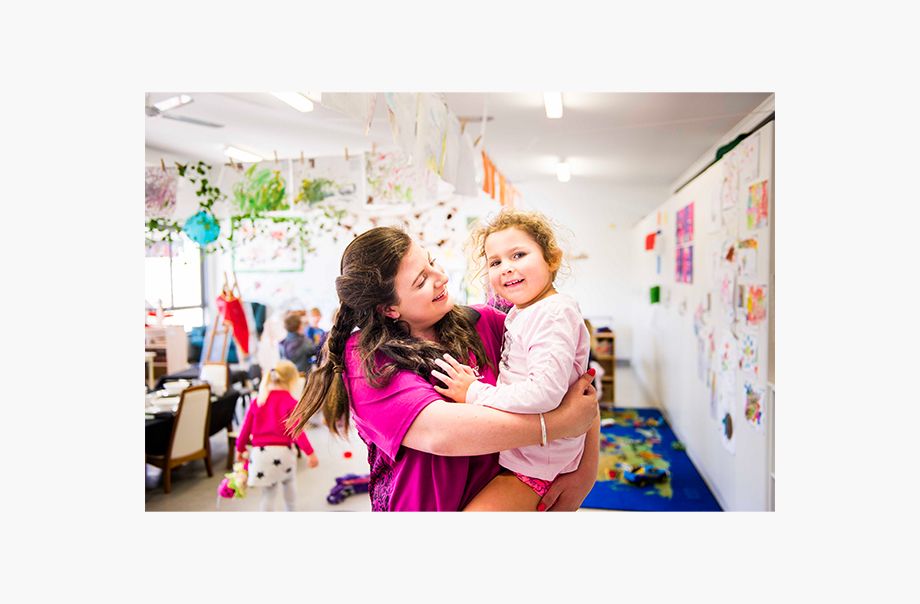 Dedicated & qualified educators who focus on your child
Our YMCA staff are committed to see your children grow into confident, happy kids. We pride ourselves on having long term staff members who love the role they play in children's development.
Many of our educators have been working at our child care centres in Brisbane and the Sunshine Coast for more than 10 years. This long term commitment plays an important role in making your children feel safe and comfortable. By having a familiar face and trusted adult to go to, children at YMCA Early Learning grow leaps and bounds in confidence.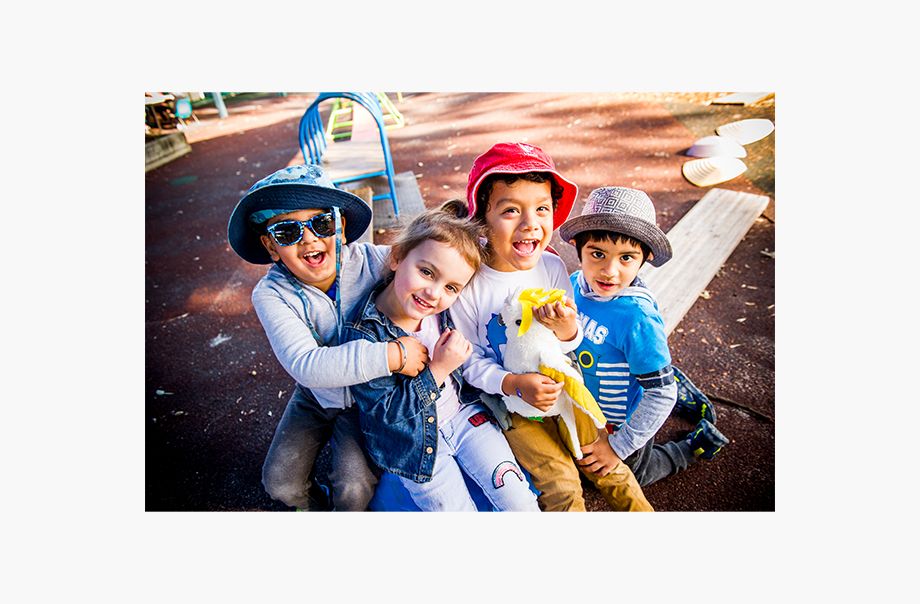 Unique programs to encourage early learning at different ages
Our early childhood centre programs aren't just a lot of fun – they're designed by our experienced early learning educators to help children develop. We take a creative, play-based approach towards growing little minds.
We know children are natural learners and that everyone develops at their own pace. Our program is flexible, individual and engaging. Every child at the Y is given a rich and unique learning experience that will give them the best possible start in life.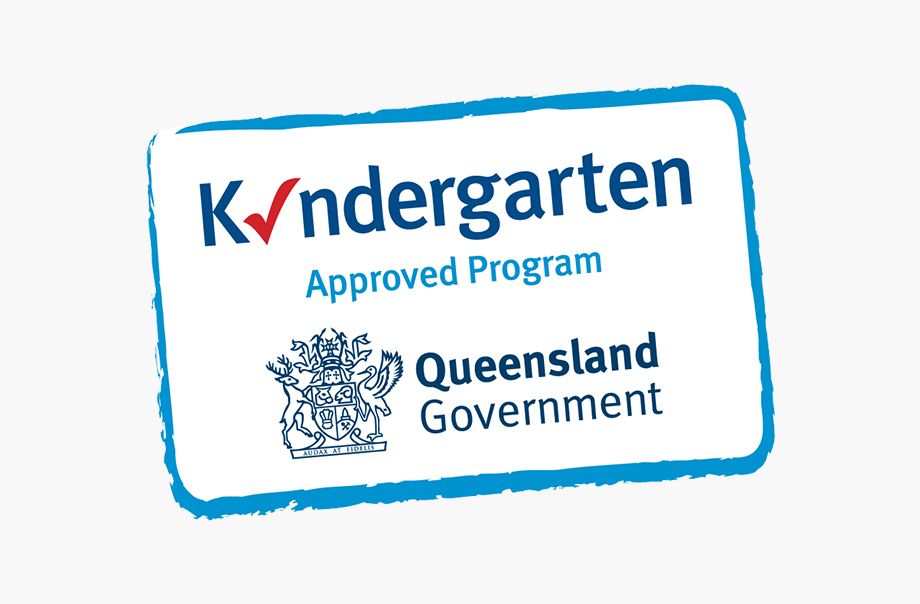 Kindergarten programs approved by the Queensland Government
YMCA Early Learning is accredited to deliver the Queensland Kindergarten Program. Kindergarten is designed to teach children the foundations they'll need for prep, and the YMCA offers an exciting learning experience to prepare kids for their next step. The program aims to build connections between what children already know and what they'll need for school, through entertaining activities, lessons and play time.
Our kindy teachers love helping your child to:
Learn how to follow instructions, listen and share

Make friends and develop social skills

Develop a foundational understanding of language, mathematics and science

Explore their creativity through play, art, drama, gymnastics and more

Be healthy through fun exercise and a tasty diet
Find Your Nearest Early Learning Centre